Thilo von Trotha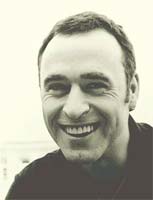 ist 1965 in Deutschland geboren. Er studierte Musti Yoga Science bei Prof. Dr. Karunathilaka, seit 1999 in Sri Lanka und Gross Britannien. Seit August 2004 ist er Teacher of Yoga Science.
Er ist der erste international qualifizierte Lehrer für Musti Yoga Science, und es ist ihm eine grosse Ehre, dieses Wissen von dieser einzigartigen Yoga Art, mit anderen zu teilen.
Prof. Dr. Karunathilaka
Der Gründer von Musti Yoga, Prof. Dr. Karunathilaka, ist 1966 in Sri Lanka geboren. Er stammt aus einer Familie von Heilern, in der das Heilerische Wissen von Generation zu Generation weiter gegeben wurde.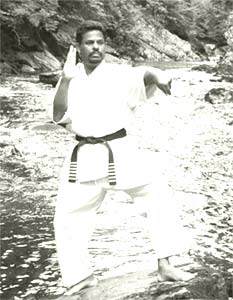 Im Alter von 7 Jahren begann er Yoga und Martial Marts mit seinem Vater zu lernen. Prof. Dr. Karunathilaka studierte Alternative Medizin an der Open International University for Complementary Medicine in Colombo, Sri Lanka. Seinen Abschluss machte er mit dem Doctorate of Philosophy und anderen Diplomen, unter anderem in Osteopathie, Chiropraktik, Akkupunktur, Homöopathie, Akkupressur, Physiotherapie und weitere.
Ergänzend zu seinem Studium von Martial Arts an der International University of Martial Arts, in Japan, wurde Dr. Sagara zum Professor für Martial Arts berufen, an derselben Universität an der er seinen 8ten Dan, eine Auszeichnung mit der nur weltweit 20 Personen geehrt wurden. Prof. Sagara ist der jüngste von Ihnen mit diesem Titel.
Hier eine Auswahl seiner wichtigsten Diplome und Auszeichnungen:
"Diploma of Psychology from the Open International University of Sri Lanka";
"Master Degree in Acupunture & Natural Medicine" from India;
"Life member of the China International Acupuncture College in China";
"Life member of the Indian Holistic Medical Academy" in India;
"Degree of Yoga Science"; "Degree of Homeopathy" ,
"Open International University of Sri Lanka";
"FRCP(MA) Fellowship of Royal Complementary Practitioner"
Bevor Prof. Dr. Karunathilaka im Jahre 2000 nach Gross Britannien übersiedelte, arbeitete Dr. Sagara sehr erfolgreich in Sri Lanka.
Drei Jahre als Practioner at Medicina Alternativa Clinic in Sri Lanka, 10 Jahre als "Visting Consultant of Alternative Medicine at the Government Hospital", Kaubowila. Anschliessend eröffnete Dr. Sagara seine eigene Klinik in der er 7 Jahre als "Chief Executive", das "Natural Therapy Hospital and Training Centre", leitete.
Darauf folgte Drei Jahre als "Physical Training Instructor" des "Government Police Inspectors Training College" in Kalutara. Währendessen führte er die "Natural Healing Yoga Therapy Centre Private Ltd." als "Managing Director".
Prof. Karunathilaka ist der Director der " World United Defense Federation", Begründer der "Healing Therapy" und der Gründer von "Musti Yoga Science". Seit 2003 führt Dr. Sagara den Titel " Volounteer Doctor".
Heute lebt Prof Dr. Karunathilaka in Nord England und arbeitet als "Volounteer Doctor", unterrichtet Musti Yoga und arbeitet erfolgreich als Heiler mit der von ihm begründeten "Healing Therapy". Unter folgender Email-Adresse können Sie mit ihm Kontakt aufnehmen: info@musti-yoga.com